B4U-ACT is supporting a new study from McGill University in Montreal, Canada about the lived experience of romantic attraction to minors. Minor-attracted persons who are male, age 18 or older, and have experienced romantic attraction to minors are invited to participate.
Participation involves completing an anonymous survey, and participants will be compensated $30.00CAD via an Amazon eGiftCard or anonymous donation on their behalf to an organization that supports minor-attracted people.
Interested MAPs can click the following link to participate:
The following information sheet was provided by the researchers. Click anywhere in the document to open it in a new tab.
---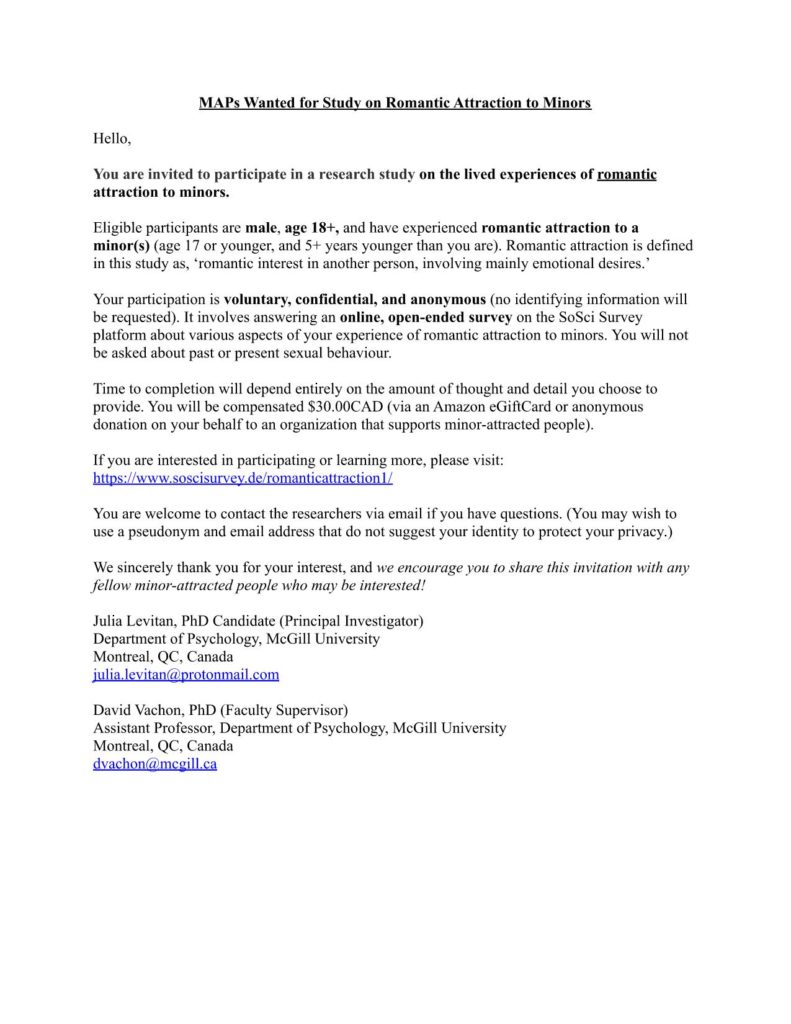 ---